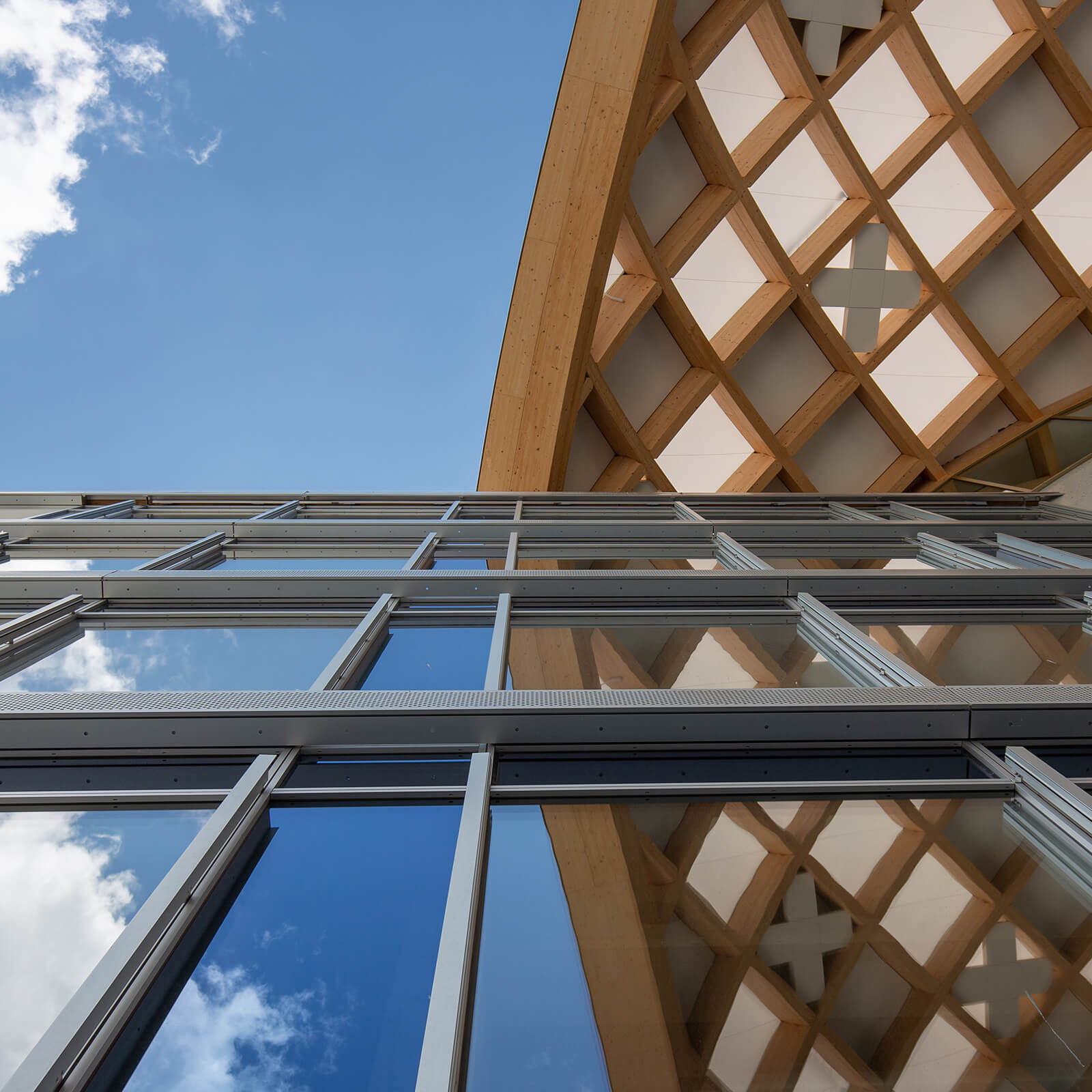 Architecture
The Cité du Temps was entirely designed by the world-renowned Japanese architect and Pritzker Prize winner Shigeru Ban.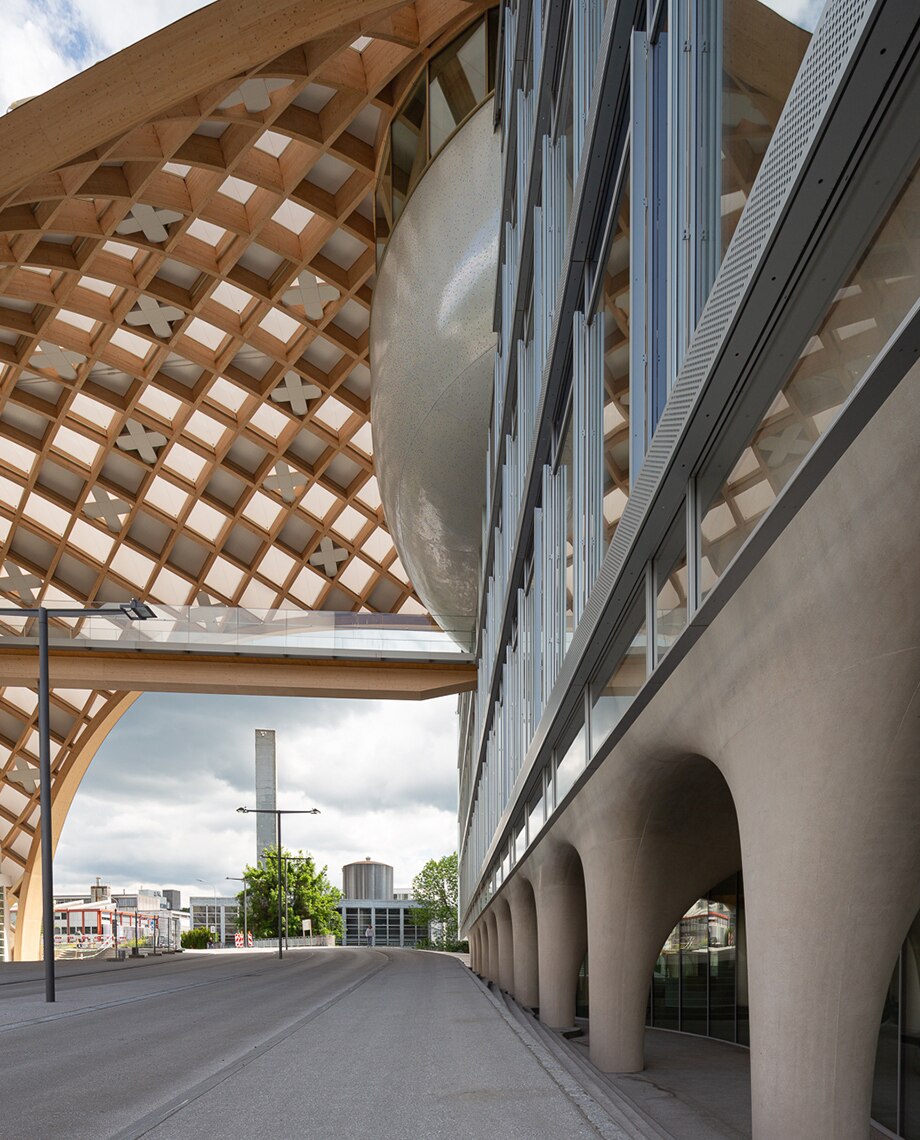 The building is nestled between Omega's historic buildings and the new Swatch Headquarters. The construction, which is slightly elevated on pillars in a seemingly effortless way, is characterized by its contemporary glass façade that reflects lightness and transparency.
While straight lines and right angles characterize the floors above the elegantly curved arcades on the ground floor, the Nicolas G. Hayek Conference Hall on the fourth floor, with its elliptical shape and elaborate mosaic façade, literally stands out.
The use of the Conference Hall is reserved for internal purposes of the Swatch Group only.
«The Cité du Temps encourages a natural connection between the Omega and Swatch campus.»

Shigeru Ban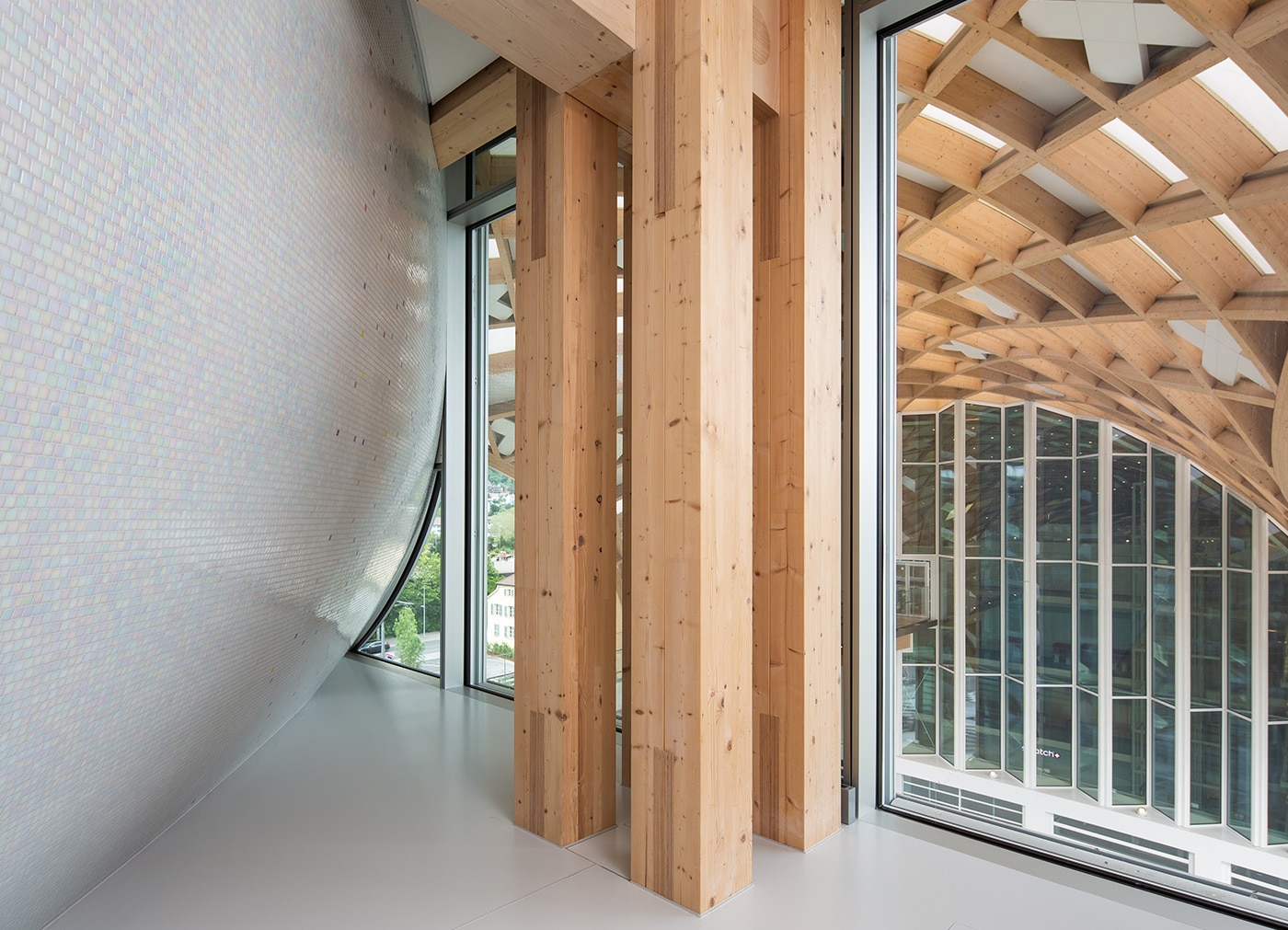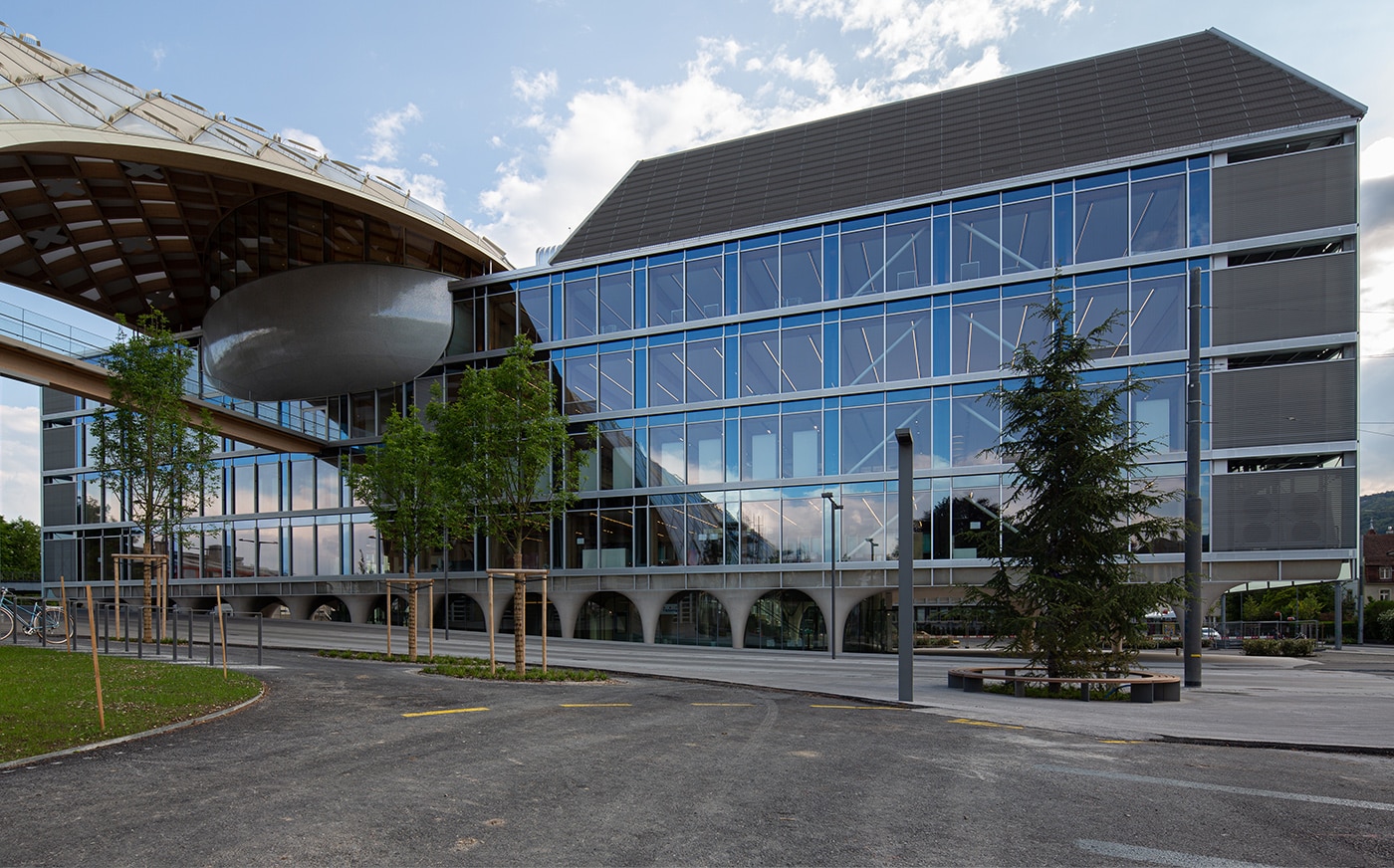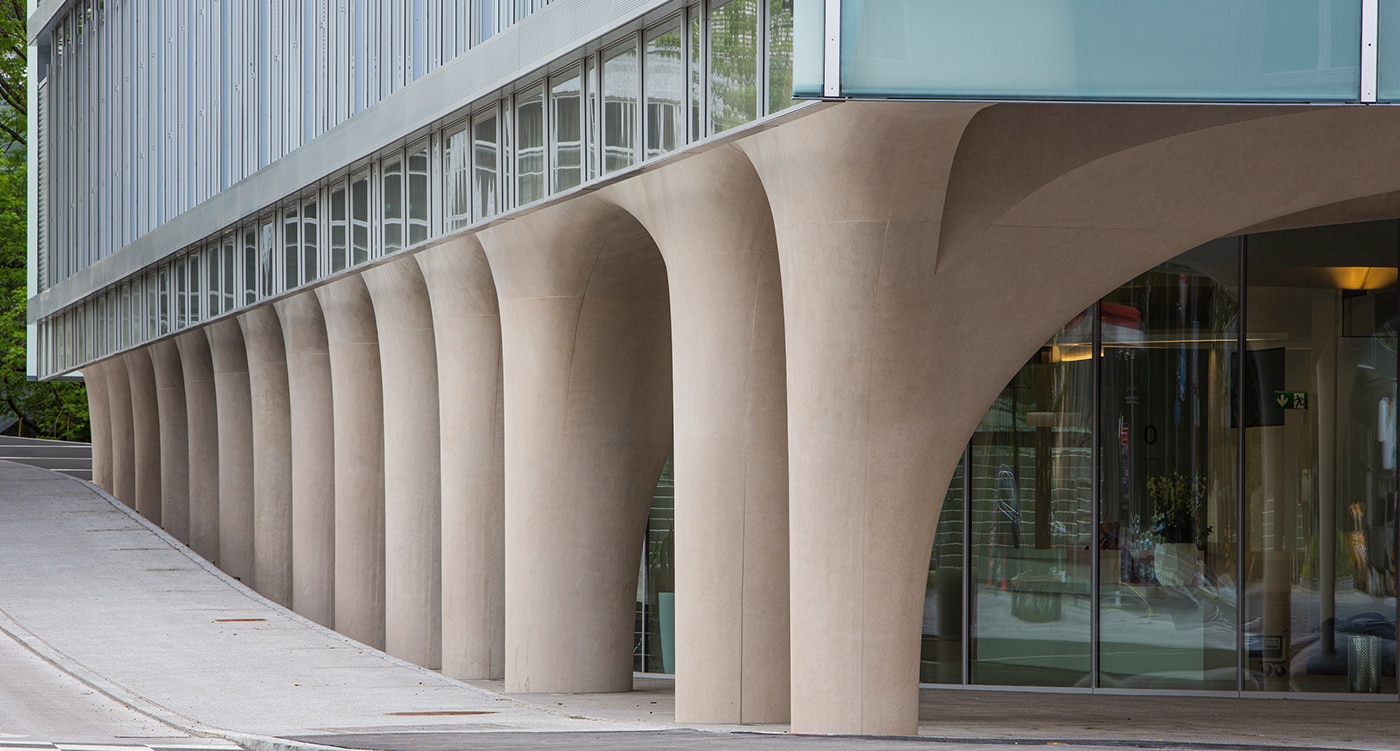 «A continuous arched pilotis space at the ground floor forms a physical connection between the two campuses. From this space, you can access the museum spaces, starting at the 1st floor, which were built with the most advanced timber technology in the world.»

Shigeru Ban
SUSTAINABILITY
Special attention was paid to sustainability in the planning and construction of the new Cité du Temps building by using natural and sustainable resources that contribute significantly to an optimal energy balance.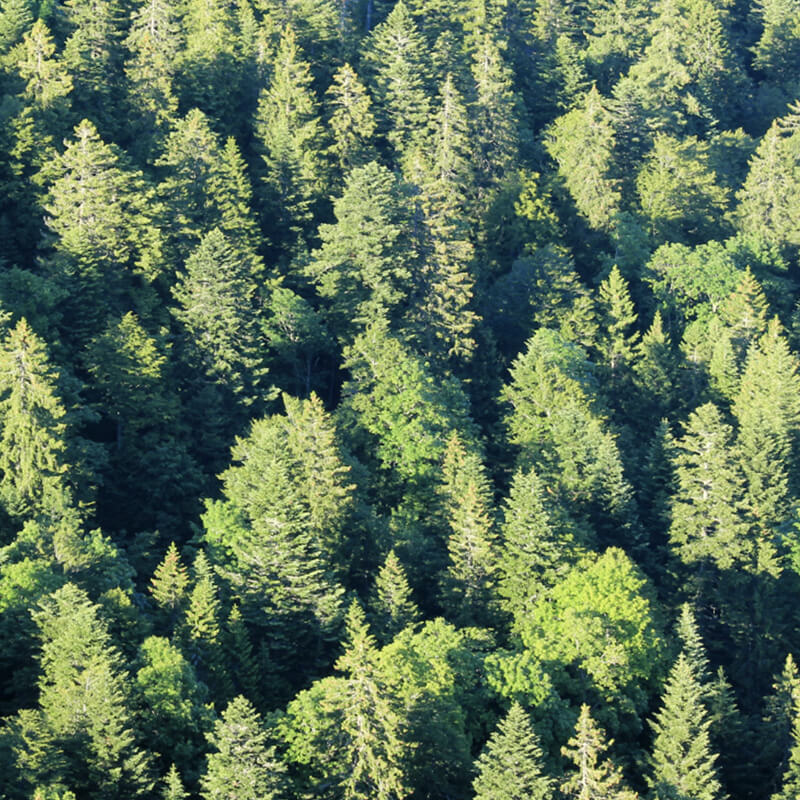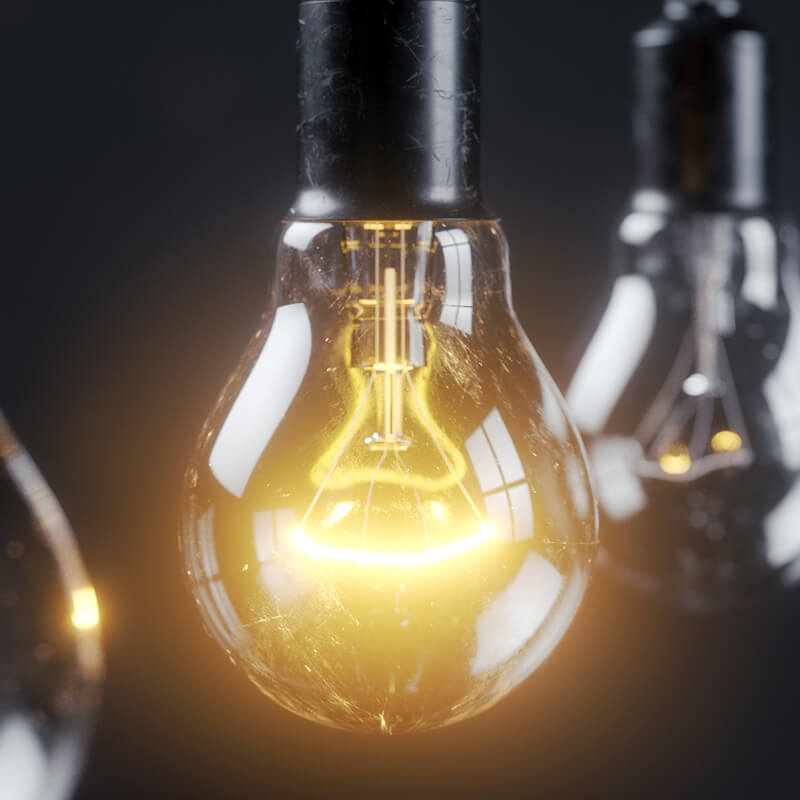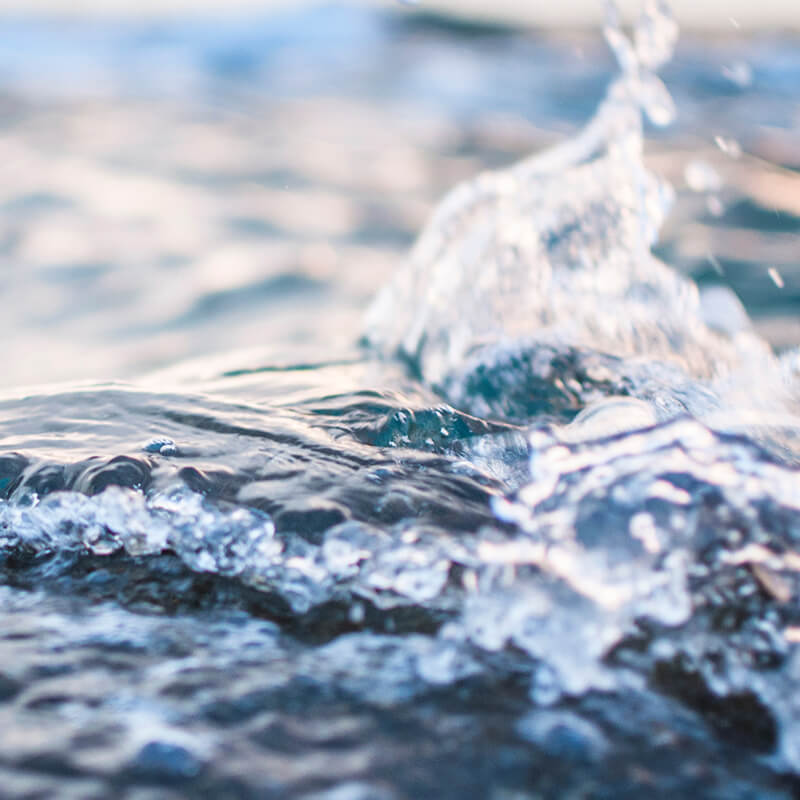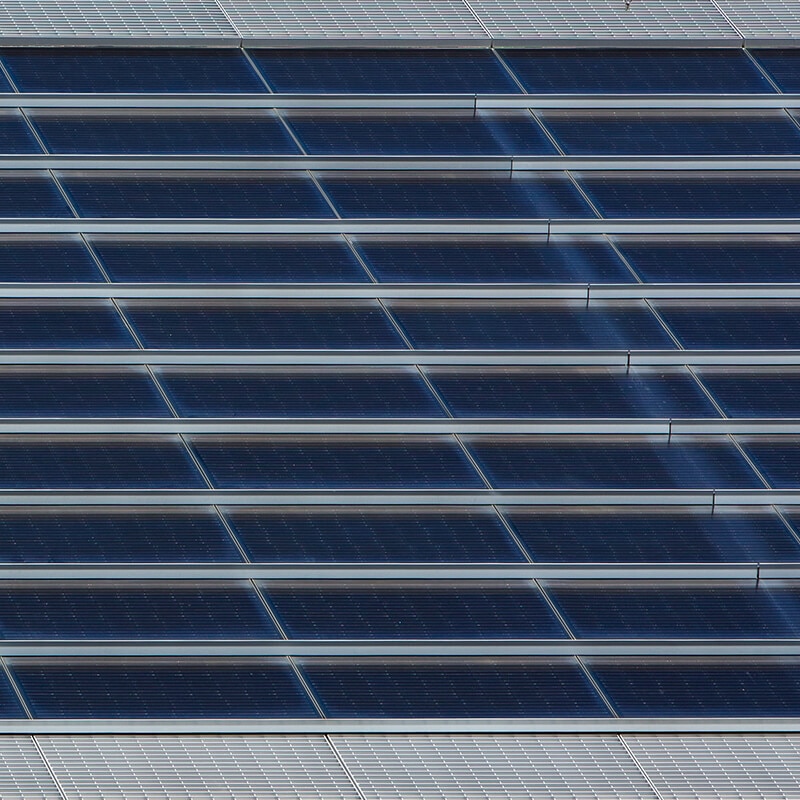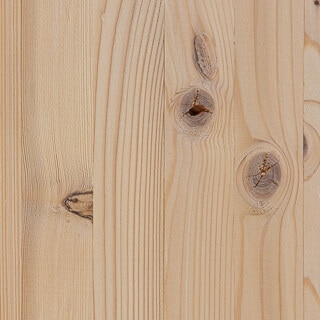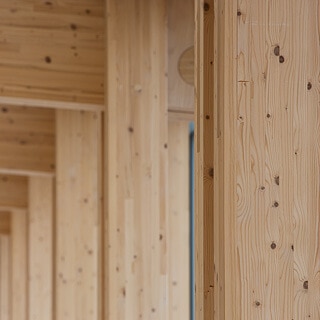 1'618 m3
volume of Swiss timber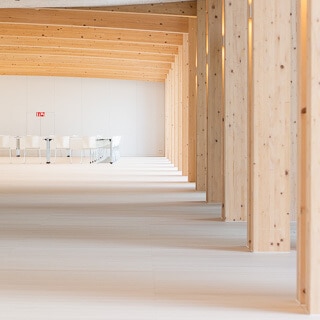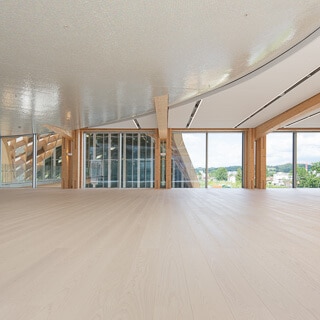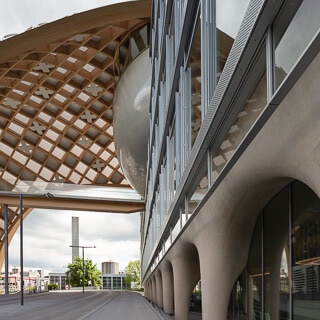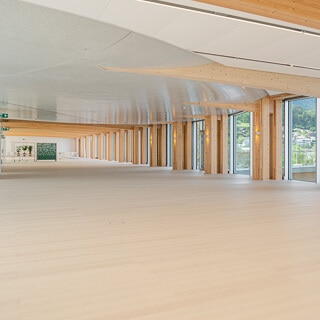 7'061 m2
total gross floor surface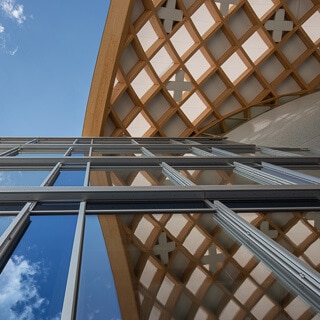 2'100 m2
glass façade surface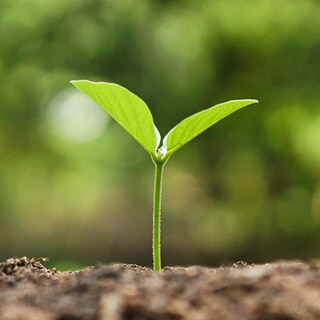 < 2 h
time needed, that the volume of wood used replenishes in Swiss forests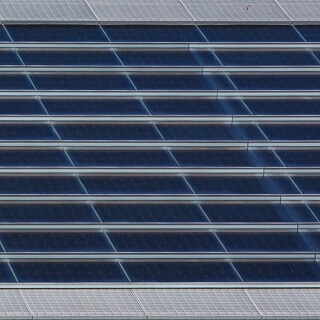 240 m2
photovoltaic surface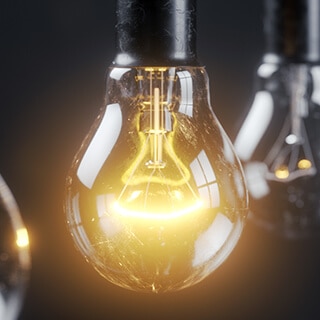 40.5 MWh
generated electricity by the photovoltaic installation per year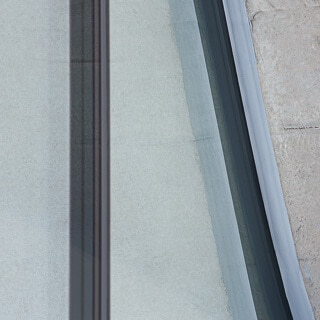 6.75 cm
thickness of the glass elements built in the arcades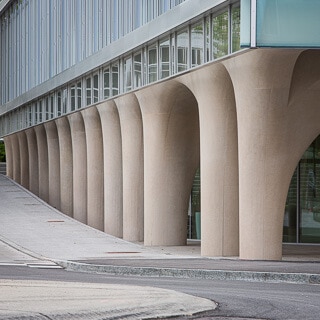 14
arches on the ground floor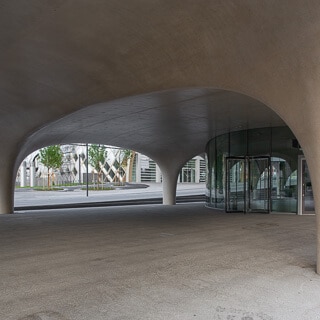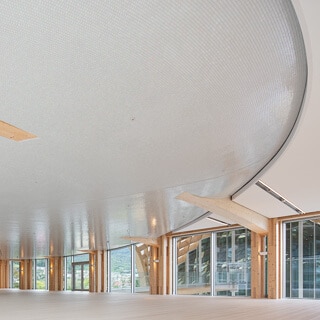 700 m2
total surface area of mosaic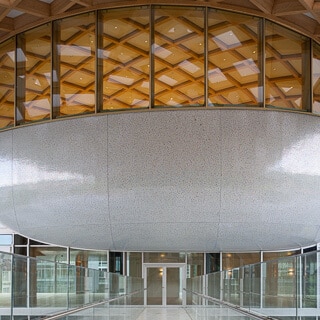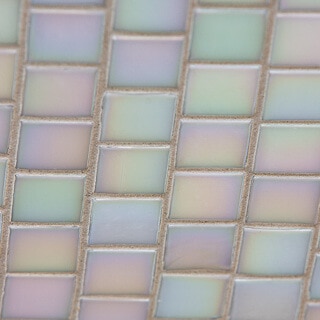 2 cm x 2 cm
dimensions of one mosaic tile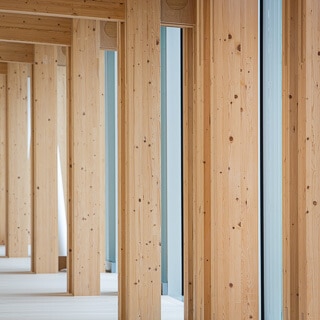 30
groups of timber columns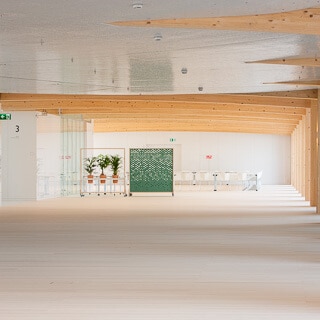 15 m
span between timber column groups